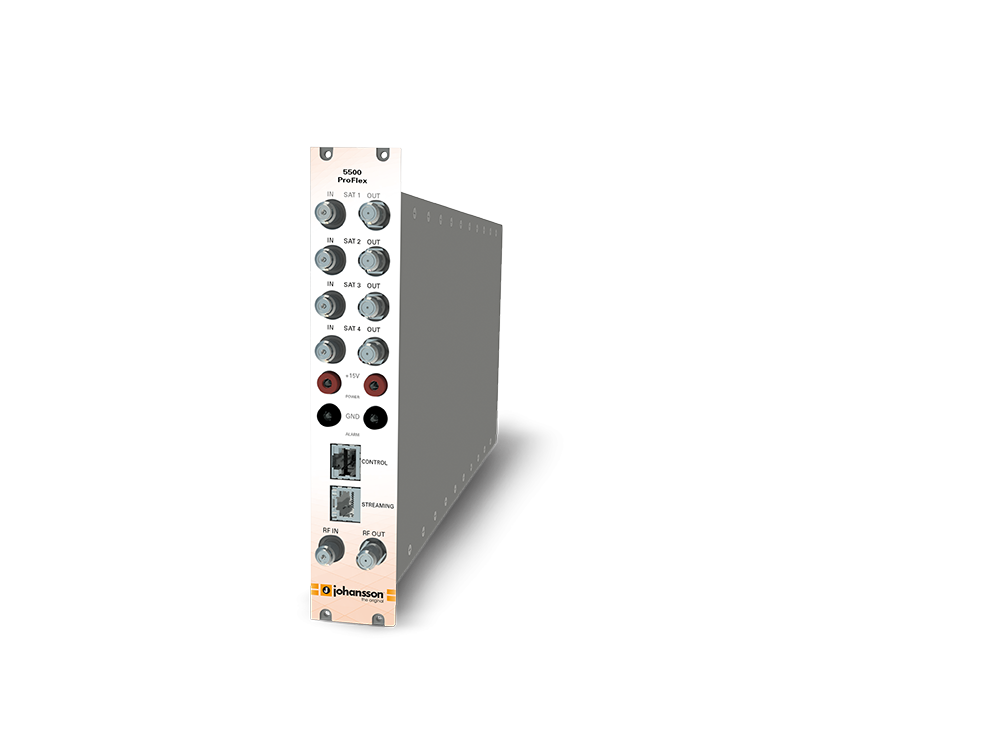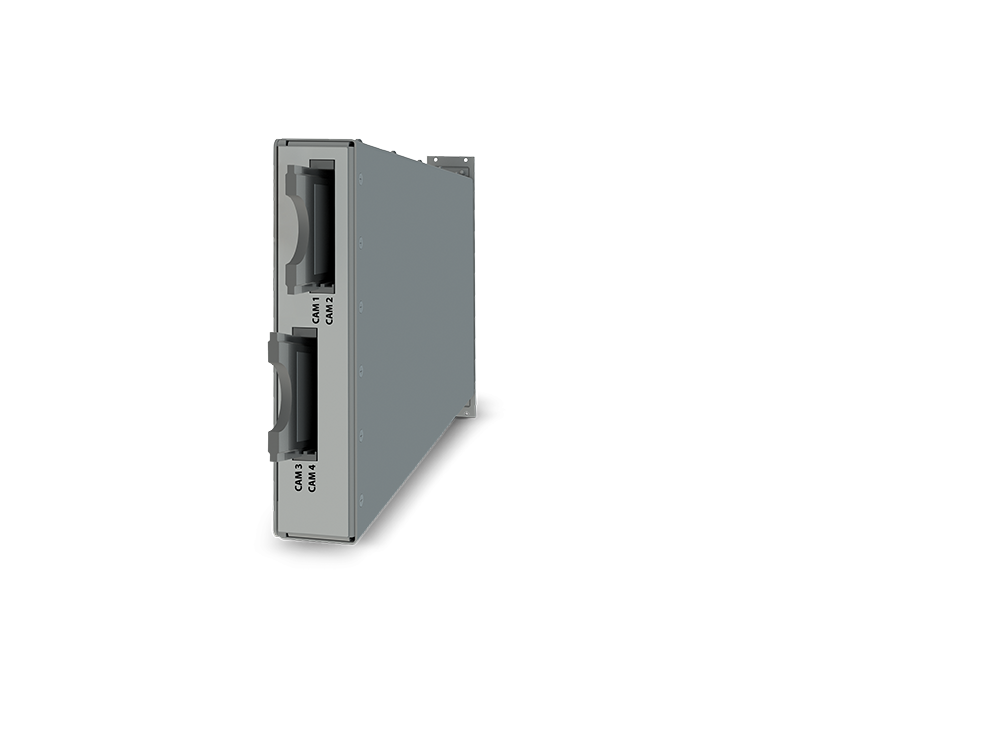 5501 PROFLEX VERSATILE HEADEND MODULE
HEADEND MODULE WITH 4 SATELLITE INPUTS: 1 TO 8 MUX / 1 TO 4 CAM
versatile: one module for multiple applications

future proof: configuration upgradable

scalable: feature upgradable
feature activation can be time based
The new satellite module has 4 inputs allowing the reception of 4 different satellite bands per module. Because the module has 8 satellite tuners and a built-in multiswitch, reception of 8 different transponders coming from any of the 4 input satellite bands is possible.
Depending on the type of configuration, up to 8 DVB-T/C multiplexes, 4 MPTS or 64 STPS streams can be distributed per module, offering you one of the most flexible and cost-efficient solutions available on the market! The ProFlex is a versatile product that allows you to do transmodulation from DVB-S/S2 to DVB-T or DVB-C as well as streaming to SPTS or MPTS.
FULL FLEXIBILITY BETWEEN INPUTS AND OUTPUTS:
any input can be directed to any tuner

any service from a particular transponder can be directed to 1 of the 4 CAM modules

any service from a particular transponder can be added to 1 of the 8 Multiplexes

EPG information is dynamically rerouted
Via a management file you can easily change its configuration and switch for instance from transmodulation to streaming, depending on your future needs. The same management file can be limited in time, which gives you full control in case you work with a monthly or yearly subscription fee. Remote management and monitoring of the headend over the internet is also possible with our Remote Management Unit (Ref. 5951/5952).
WHAT MAKES THE PROFLEX UNIQUE, IS THE USE OF FPGA PROCESSORS
And not only CPU processors, like many of our competitors use. The advantages of FPGA are the following:
An FPGA processor is more performant as it can execute all its tasks in parallel, whereas a CPU processor is executing everything in series. It is therefore able to handle more services with less resources

The above advantage results in less power usage, which results in less heat generation, which results in longer life time (or better MTBF values)

An FPGA processor is also more dedicated to do a particular task. In FPGA processors, the core tasks, in our case transmodulation and streaming, are separated from the management tasks, this results in a more robust and stable environment

FPGA technology allows us to make compacter products

Since an FPGA processor does not require a clean shutdown, they are better protected against power failure caused by for instance black outs

A last advantage is that FPGA is more secure and is therefore less likely to be affected by viruses or hacking