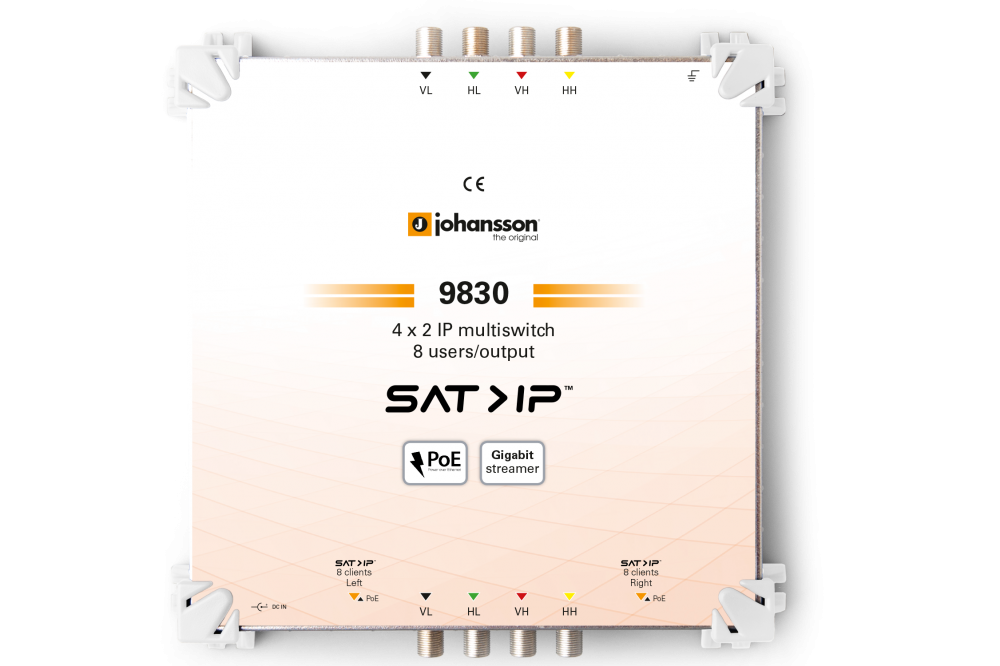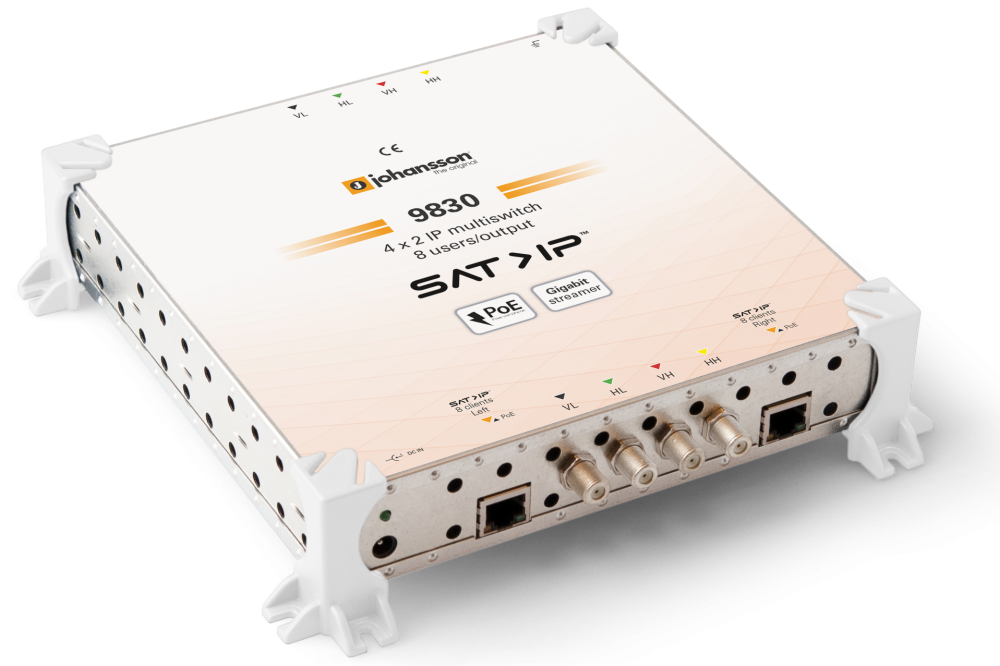 9830 SAT>IP Multiswitch
SAT>IP Multiswitch, 4 satellite inputs - cascadable, 2 network outputs, 16 SAT>IP clients (8 per output)
SAT>IP is a revolutionary technology for the cost-effective distribution of satellite signals via in-home or private IP networks. 
This SAT>IP enabled multiswitch is the perfect solution to provide TV signals over Ethernet or WiFi . Allchannels available over satellite can be followed on hand-held devices, smartphones and tablets, using the SAT>IP app for Android and iOS. 
The SAT>IP multiswitch is equipped with Power over Ethernet (PoE), making an external power supply or adapter superfluous. In case the routers or switches in the building are not yet PoE-enabled, an optional PoE power supply can be delivered to power the unit. 
This scalable multiswitch system can receive signals from 4 satellite bands and can distribute up to 16 IP streams through 2 Gigabit Ethernet ports. This means 8 users per household can independently watch TV! 
FEATURES: 
4 LNB inputs for Quattro or Quad LNB. If the LNB is not already powered use the 9933 for Quattro LNB and the 9930 for Quad LNB. 
4 Trunk outputs for cascading with any type of Multiswitch, as well in new or existing installations. 
2 IP outputs, each supporting up to 8 independent users on a gigabit network. 
Free To Air (FTA) channels only. 
Streams satellite TV (SD and HD) and radio over IP.